corded options
Square pole dimension – H27mm (1 1 /16")
Round pole diameters – Ø30mm (1 3 /16") • 50mm (2")
Maximum length 6.0 Metres (20ft)
Standard gliders and rollers & Wave® gliders and rollers
Internal cording mechanism with cord offset behind drapes
Concealed cord system
Control cord available in black or white on request
Twin cord system available for long or heavy applications
Metal cord retainer included as standard.
Specification & Installation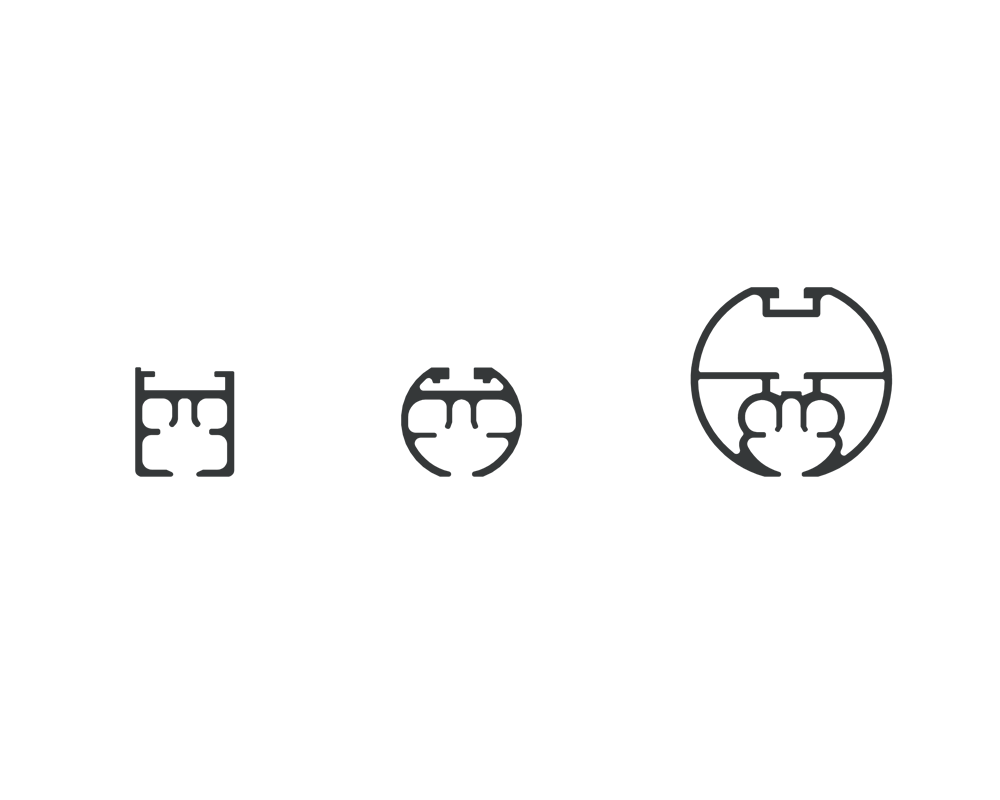 single cord
A control cord can be specified either on the left or right side of the track with a return pulley on the opposite side. Single cord systems allow control of either a single curtain or a pair of curtains simultaneously.
Single Cord – Single Stack

Single Cord – pair stack

twin cord
A control cord can be specified at both ends of the track. This allows independent control of each curtain
on the track, useful for controlling sunlight and when heavier fabrics are being used etc.
Twin cord systems can only be specified as pair stack.
Twin Cord – Pair Stack