Gliderpole
This sophisticated collection is the epitome of modern living. The design is sharp, streamlined and purposeful, whilst the choice of colour and finish ensures a truly individual result.
Hand Drawn
The smooth running hand drawn option is available in five styles; Square • Flat • Ø23mm (15/16") •30mm (1 3/16") • 50mm (2"). All benefit from the new thoughtful detailing of concealed end stops.
Corded
The innovative, embedded cording solution is available in three options, Square • Ø30mm (1 3/16") • 50mm (2"). All options allow a single or a twin cord which sits discreetly behind the curtain. A colour coordinated metal cord retainer is supplied as standard, for child safety.
Easier Installation
Locating grub screws into the top fixing plate is made easy with the new T-bar guide. A simple complimentary tool is now supplied with each Gliderpole order, which perfectly indexes the tapped hole and the grub screw.
An invaluable improvement in the fitting experience, especially when installing with no line of sight.
Length
Gliderpole can be supplied to any length↔ allowing the curtains to travel freely across even the longest systems.
Heavy Duty
Heavy Duty face fixed brackets and improved adjustable brackets have been added to allow easy installation even in challenging situations. Wall brackets have a magnetic cover plate for hidden fixings. Brackets can also be supplied to
custom lengths and designs.
Bent to Shape
Gliderpole is the optimal solution for bends and curves. Precision bending and smooth running gliding systems combine to provide superb functionality.
Wave
The ubiquitous Wave® heading is accommodated through all Gliderpole options.
Edge
Gliderpole Edge is a modern, clean cut, return-to-wall concept
with a more linear aesthetic.
Available in Ø30mm [1 3/16"] hand drawn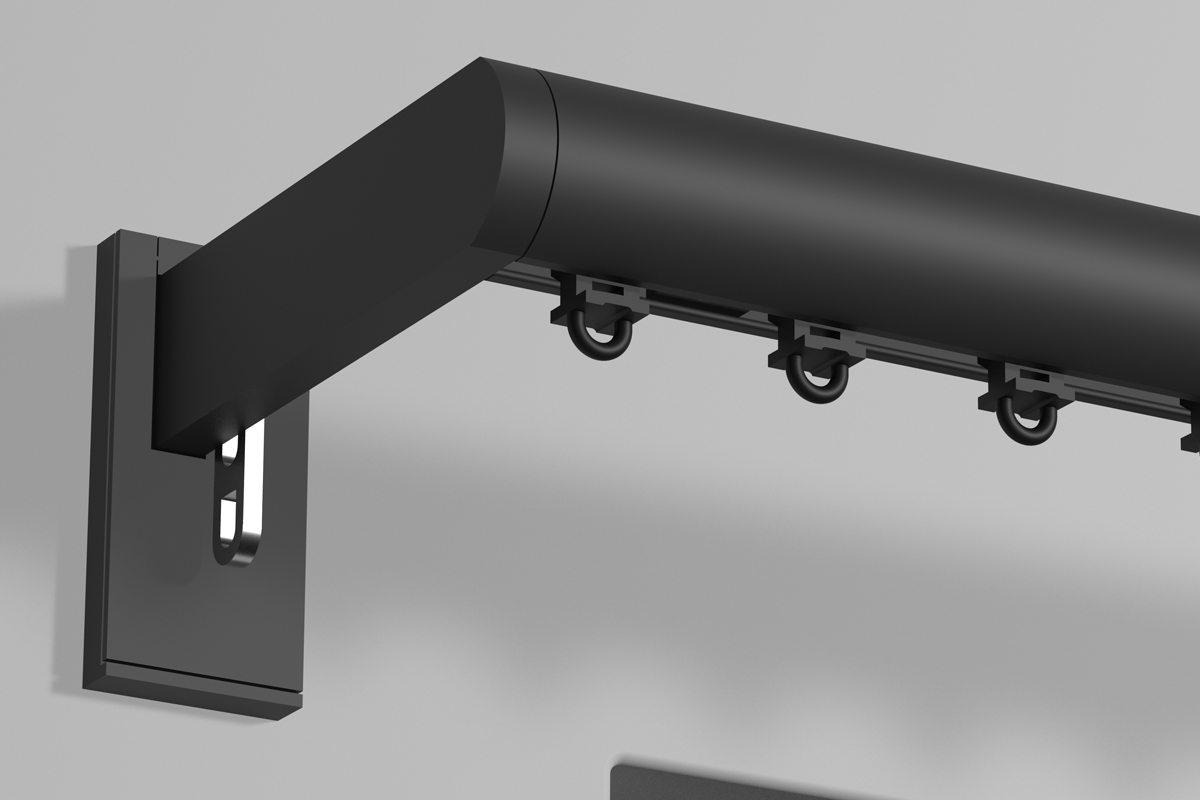 MINIMAL
Edge is the epitome of understatement, being sleek, discreet and integrated.
Length
Poles can be supplied to any length↔, subject to maximum weight loadings of the selected motorised system.
DETAILING
The unique Edge bracket design gives a structured return to the wall for drapes and incorporates an adjustable return-to-wall hook eye